Ongoing Digital Support
Keep improving your website and digital marketing. An ongoing relationship with Starfish gives you the freedom to explore and optimize your business's digital potential.
How we can help you
With our low rates and excellent customer care, Starfish gives you the means to regularly improve your website and work on your digital marketing and SEO. We maintain strong relationships with our clients, which makes us the ideal partner for keeping your digital efforts going all year round.
Help with digital marketing and SEO
Get all-round help in promoting your business and making it more visible online.
Post-launch enhancements
Keep improving your website bit by bit. It's the best way to get the perfect website.
Regular work on your digital presence
Easily control how much you spend on digital. Set budget limits and we'll manage.
Keeping your content up to date
Content and copy should be updated regularly to keep in line with business activities.
Services we provide
We offer an all-round service that encompasses a range of digital marketing, content and website functionality related activities. Our service is continuous so that you can improve things in a measured and cost-effective way.
All round help with digital marketing and SEO
Starfish's setup is ideal for those wishing to take control of promoting their business online, but need all-round help to do so. The Starfish team can assist with the technicalities, marketing collateral, SEO, day to day activities and digital marketing strategy.
Enhancing, improving and polishing your website
Instead of getting a new website every few years, it's better (and cheaper) to keep working on your current website bit by bit. Starfish can help you improve your website by enhancing its clarity, aesthetics, interactivity, functionality, content depth and so on.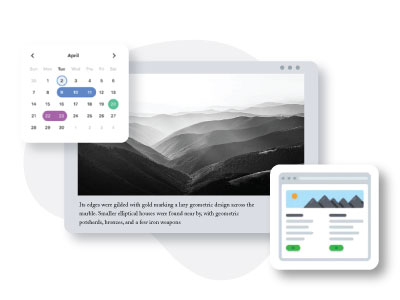 Content updates and optimizations
Content needs to be regularly added and updated so that it is in line with your current business model, products and services. Content needs to be edited and made clearer and friendlier for SEO purposes (content optimization). You can do this on your own via a Content Management System or you can get Starfish to help you, which is an easier and affordable option.
Affordable, reliable web work
Our mission is to help you get creative, design and development work as affordably as possible without compromising on quality and reliability of service.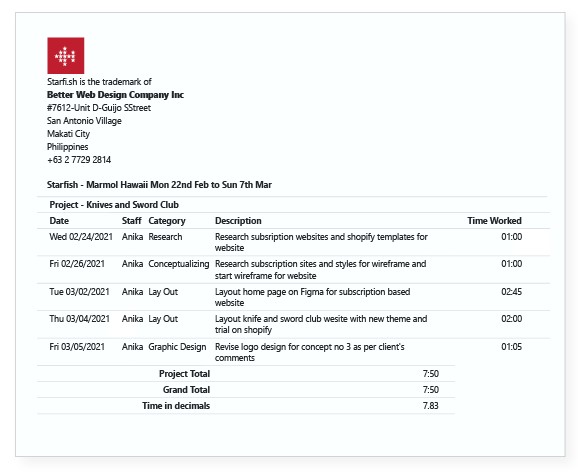 Weekly Logs
When your account is active, logs are sent every Monday, detailing how many hours were spent, what they were spent on and by whom.
Credit limits
You're given a credit limit, work stops once the credit limit has been reached. You can pay down your account at any time.
Budgets and estimates
You can set weekly, monthly or fixed budgets. You can ask for estimates per task.
Methods of payments
We accept bank transfer, PayPal (USA or PHP), Wise (TransferWise) or GCash (Philippines).
Want to know more?
Contact Us to arrange a quick chat or
if you have any information you'd like to share, fill out the Inquiry Form.