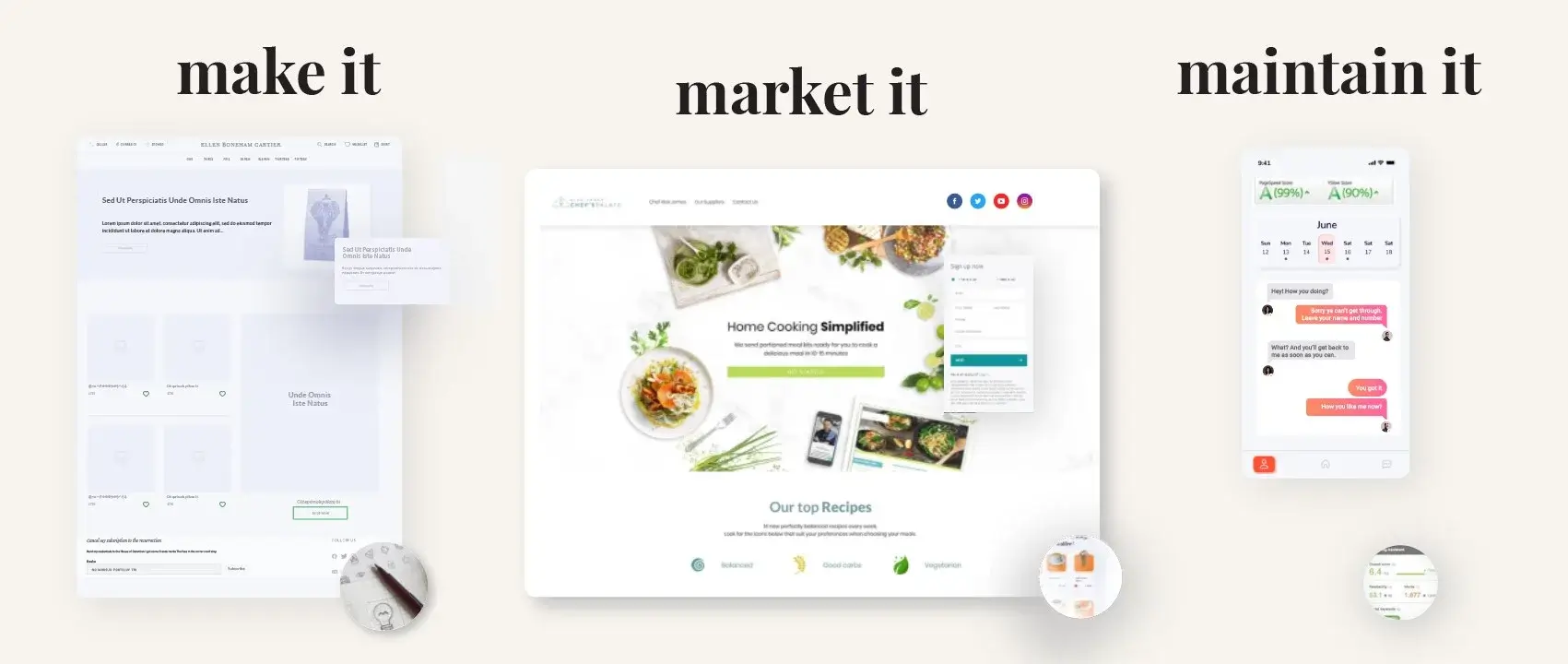 Your dependable digital partner
Web Design Philippines
You need a reliable and affordable digital partner. Based in the Philippines, we work with businesses, big and small.
We work directly with clients in Australia, Europe, Singapore, the US and the world over.
You get a lot of guidance and access to a specialist team web experts.
So, if you're frustrated with flaky freelancers or wishy-washy web agencies, don't hesitate to give Starfish a try!
Web design and development prices
We're transparent about everything: including our prices. Whether you are a local or international client, Starfish offers great value. Our goal is to give you the most affordable web work without compromising on quality and reliability of service or output.
Website Packages
600 USD
526 EUR
810 AUD
789 SGD
744 CAD
435 GBP
We have four packages for different business types.
Web Development
13 USD
10 EUR
16 AUD
17 SGD
15 CAD
9 GBP
Developers to support and develop your website.
Graphic Design
13 USD
10 EUR
16 AUD
17 SGD
15 CAD
9 GBP
Our graphic designers for logos, branding, collateral.
Digital marketing and SEO
13 USD
10 EUR
16 AUD
17 SGD
15 CAD
9 GBP
Regular work, affordable monthly budgets.
Website Maintenance
13 USD
10 EUR
16 AUD
17 SGD
15 CAD
9 GBP
We'll look after your website all year round.
Web expertise
With 15 years in the business, we've got a good handle on what it takes to to build, market and maintain a digital presence. Starfish gives you a ready-made team of skilled individuals - ready to work with you and each other.
Website packages
We have a range of website packages to suit different types of businesses and budgets. Packages have optional assistance services so that they can be tailored to fit. They are designed to be affordable without compromising on quality.
Unique business packages
Our packages are designed for different business types and typical business situations. You won't find the same packages anywhere else.
Why are our packages better?
Its how we build our websites that makes them different. Each package offers a unique way of building a website, not just extra features.
Get a great service
A good relationship and a responsive service makes all the difference. You'll get a better website and a warm feeling inside when you work with Starfish.
Take the mystery out of Digital Marketing and SEO. Our personal service lets you discover what works for you and what doesn't.
Work with our coordinators to build up your brand and digital marketing strategy.
Discover if Facebook is better than LinkedIn or if advertising has better results than SEO. Our way is affordable, transparent and effective.
Get Digital Marketing on your side
Clean & crisp website designs
Starfish websites are clean, easy to read and understand.
We don't use cheesy photosa, unnecessary embellishments or trendy gimmicks.
We use classic and basic design principles such as color balance, proportion, alignment and spacing to make sure your website has that professional finish.
Let Starfish be your long term web partner.
We can help you with minor fixes and improvements, or major renovations.
Starfish can support your needs now and throughout the year.
Maintenance & Support Service
Interested to find out more?
Contact us to arrange a quick chat
or fill out the enquiry form to get a few more details.