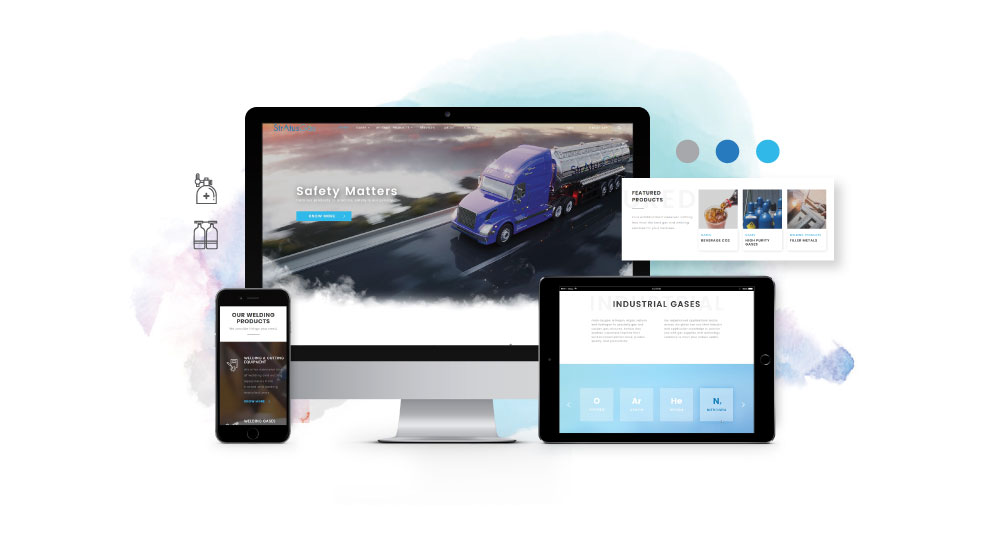 The Industrial Range
The Industrial Range makes a complex business seem simple. It allows people to quickly understand the big picture and drill down to specifics; ensuring that you're a match.
How it's made
Packages under the Industrial Range are aimed at businesses with specialist or numerous products and services (e.g. B2B). Through careful planning of site content, architecture and functionality, the Industrial process allows a business to represent themselves clearly and accurately and with the right level of content at the right time.
Clarity at all levels
Get your content making sense to all types of users, from generalists to specialists.
Deeper planning
Deeper planning ensures that all angles are covered. Prototyping is usually included.
Shorten the sale cycle
Get people to understand your value proposition and see that you're a good fit.
Intuitive user experience
Through good information architecture, users can focus and understand your business.
Industrial website packages
Differences between the packages
Each package has a different usage scenario: The Advanced Package makes specialist-content, custom websites with static content, whereas the Dynamic Package makes websites that need to store data (complex or otherwise) in a more organized and expandable format. i.e., with the use of a database.
The Advanced Package is a better fit for companies with fewer products or services and where there are greater differences between them. The Dynamic Package is for customers with many products and services that need to be organized and presented in a consistent format.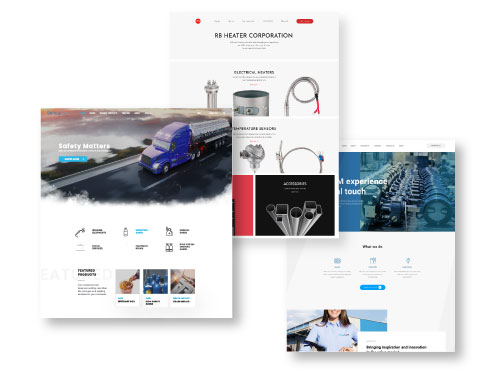 About the Advanced Package
This process involves creating a functional prototype with medium complexity data structures. The system allows for easy editing of products and services. This is needed for businesses with unique or complex products / services.
Advanced
Detailed business representation
Dynamic
Deeper business representation
and data structuring
About the Dynamic Package
The Dynamic package process prototypes and builds websites with complex product and service relationships. This is needed for businesses that have many products and services—each service or product not easily fitting into the same standard design template.
Website Features
Our websites are built to a high technical and design standard. For most projects, we use WordPress, which is the industry standard. The website (and all its code) is yours to keep, and you are free to improve your website after it's built. They are constructed with ease of maintenance, ease of improvement and the B2B sales cycle in mind.
Top features
Premium construction
Easy to add pages
Easy to edit
Easy to expand
Optimized for fast loading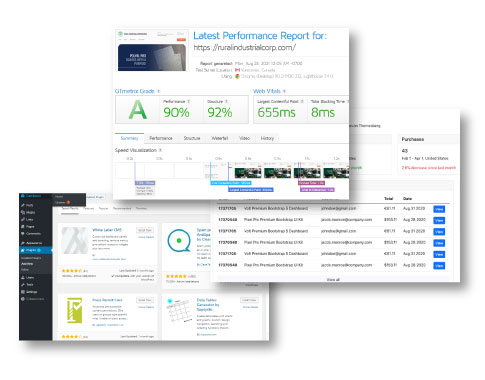 Mobile friendly
Your website will function well, regardless of where they are viewed. It will adjust to fit the device automatically. This includes smartphones, tablets and desktops.
Advanced editor
After launch, you will be able to alter your website through a Drag and Drop editor. You can add new sections, pages and functions easily, without coding.
Best technology choice
Starfish's technology stack ensures that you are the least reliant on your developer, you have the lowest ownership costs and hassle and the freedom to improve and move.
Premium Tools
Preloaded into your website are a range of industry standard tools that keep your website safe and allow you to improve your website yourself.
90 days warranty
Upon launch, your website will be under warranty for 90 days against any bugs and software errors that may arise.
1 year free hosting
All website packages come with 1 year's free hosting with Starfish's hosting service. This includes set up and launching. The hosting service is managed for you.
Highly modular
For the most projects, we use WordPress since it is cheap and easy to modify. You can easily to swap in and out functionality without the need of developers.
Easy to maintain
All websites need maintenance. The trick is to keep the costs down by making maintenance easy. It is possible for you to easily maintain your website - or we can maintain it for you.
Fast loading pages
Websites are optimized to load quickly. This is done by reducing file sizes and using quality plugins only. Website speed affects search engine ranking.
About our service
Our goal is to make websites as affordable as possible without compromising on quality. To achieve this, the Starfish team works closely with you, applying our unique system. Our system is a collection of techniques and processes which are applied in different ways, depending on the type of website you need.
The Starfish Advantage
Modern, efficient tools.
Unique approaches to making websites.
Collaborative, team players.
Ongoing relationships.
Close client collaboration
Our relationship with our clients is unique and special. We work closely with our clients so that the results are exact and non-generic.
Friendly team approach
We work in small teams so that there is a good level of specialization on each team. You get to work directly with the members on your team.
Quality Assurance
Your friendly coordinator will make sure that your website is complete and without errors before and after launch.
Plenty of guidance
At every step, we will help you understand your choices, guide you through the process and be open about what they are doing.
15 years' experience
Starfish is continuously improving, and you have the full weight of our lengthy experience behind you and your project.
Direct international experience
Starfish works directly with end clients from around the world. We do not outsource and we appreciate cultural differences.
Efficient construction
Your website gets built quickly without missing steps or rushing. We use the most modern techniques and strategies to achieve this.
Unique approaches
Our approach is non-generic. Your website will be built in a particular way, suitable to your requirements and business goals.
A lasting relationship
There is always a line open for you. Our clients stay with our for many years since our service is reliable and communication is easy.